7th and 8th grade both win again, both defeating Central Heights!

7th and 8th grade Volleyball with wins over Osawatomi to start the day! Great job girls!

Jayhawk football with the win on opening night 48-0 over Yates Center!

The JV Football game scheduled for October 14 at NE-Arma has been changed to an 8-man game at Colony-Crest. Same date and time.

Reminder: No school Friday, Aug. 30, 2019 and Monday, Sept. 2, 2019, for USD 346. All school photos will be taken Tuesday, Sept. 3, 2019.

The fall athletic schedules have been updated! You can now go to the Athletics section of our app and get turn-by-turn directions right to the location of the event!

Jayhawk USD 346 - Monday, August 12 is Parent-Teacher Conferences and Open House in the district. Staff available from 12:00 pm - 8:00pm on Monday.

Students and parents enrolled in dual credit college math classes there will be an informational meeting in Kevin Spencer's room Monday August 12th at 5:30
JLHS 9-12 students who wish to make a schedule change can now do it by visiting the following link-
https://forms.gle/WccrkydhoKCaMSHm7
JLHS Counselor Brett Kramer will get back with you as soon as possible and will be available at enrollment to discuss any questions or concerns you have regarding your schedule.

Enrollment for USD 346 is at Jayhawk-Linn High School Wednesday, July 31, 8:00 am - 2:00 pm and Thursday, August 1, 1:00 pm to 7:00 pm

Unfortunately due to multiple issues boys basketball camp has been cancelled for the week.

Don't forget High School boys basketball team camp this week! 5:00-7:00 Monday-Thursday, starting tonight come get some work done!

Junior High Football Camp 8-10am Tomorrow thru Thursday this week! Kirk Holt has extra forms for anyone that needs one.

Congratulations to Emilie Nation on being named 1st team all state in class 1-2A softball! #237

Reminder: Children ages 1-18 can eat free at the elementary cafeteria from 12:00-12:30 pm Monday-Friday. Please enter through the east doors of the cafeteria. For a complete menu, check out the dining section on our website or app.

12 Jr. High boys working hard in the weight room with Coach Holt this morning! Great job boys! Coach Holt opens the weight room for Jr. High boys Tuesday and Thursday mornings 8:00-9:30

Lady Hawks getting better this morning, 31 working hard! Come join us, 6:00 Tuesday and Thursday mornings!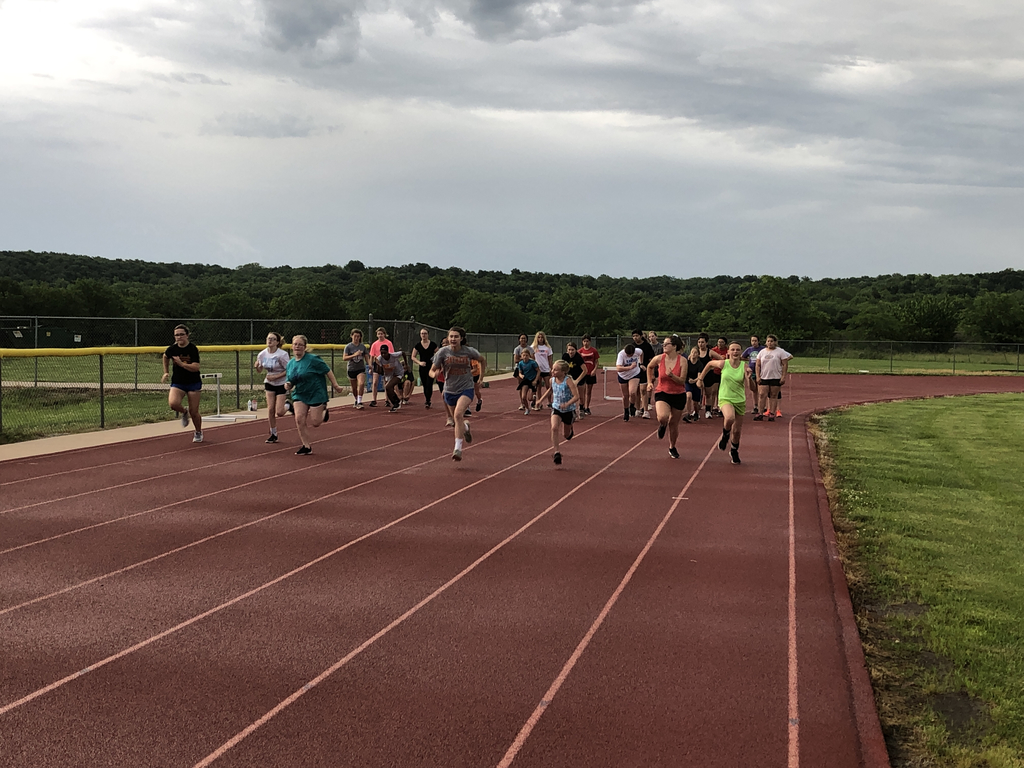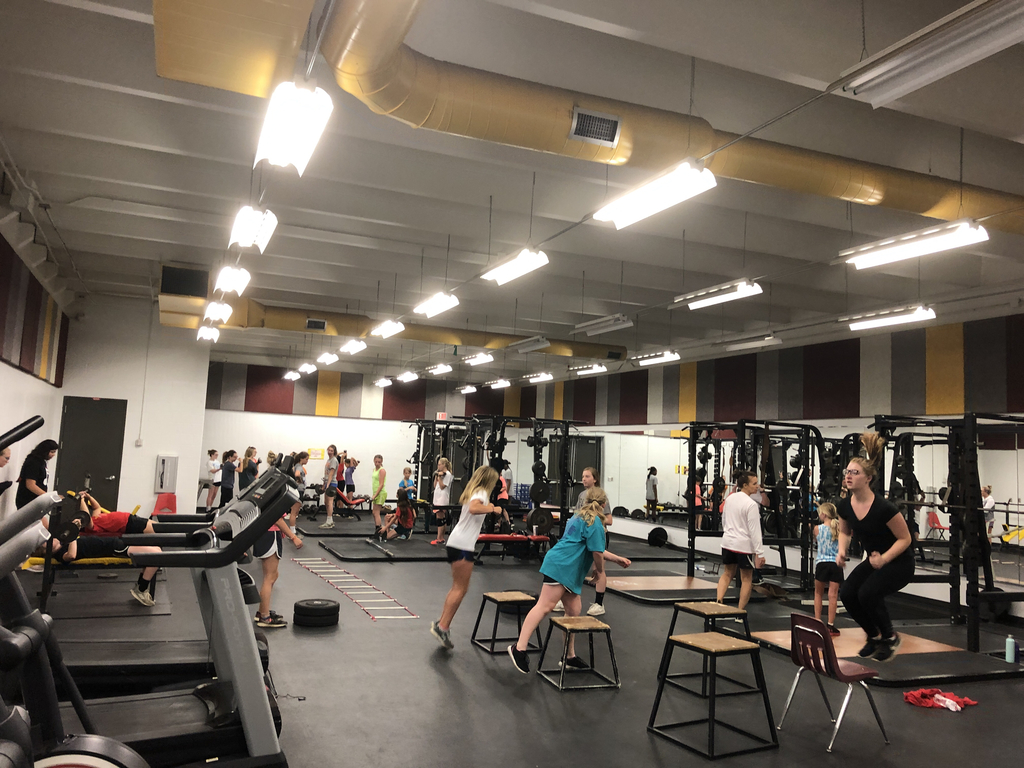 Lady Hawks had 25 at weights this morning! Come join them Tuesday's and Thursday's 6:00-7:00, make yourself and your teammates better!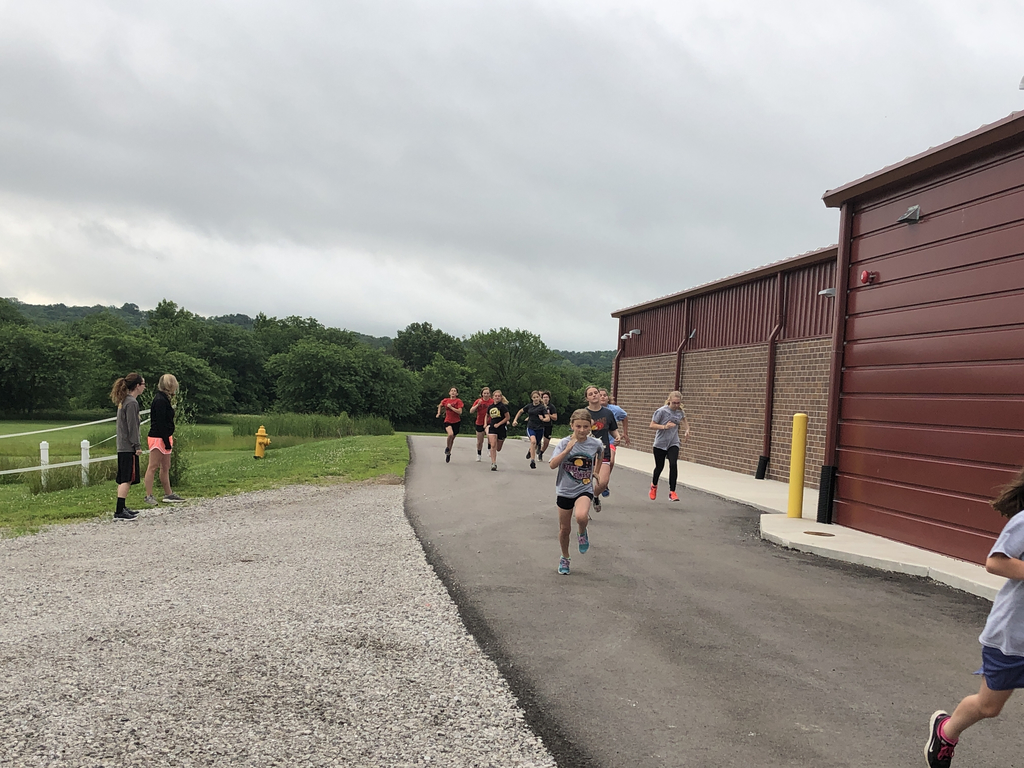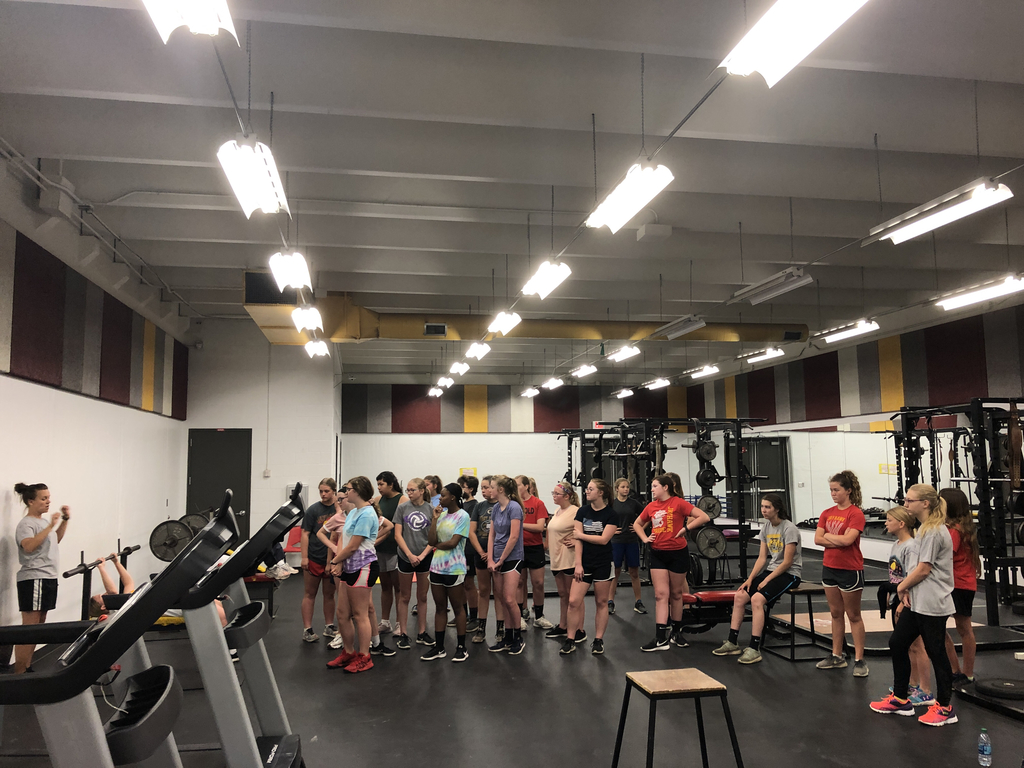 Junior High Boys Weights begins tomorrow morning June 4th at 8-9:30am Incoming 7th and 8th grade boys meet at High School Front entrance.

Summer volleyball started today! Summer weights for incoming 7-12 grade girls starts in the morning! 6:00 come make yourself better!