Junior Varsity Football Game tonight at Jayhawk Linn at 5pm. Jayhawk Linn vs Wellsville - 5pm start Good luck Jayhawks!

Junior High Volleyball travels to Marmaton Valley tonight to play an A team and B team triangular. A teams will play in the Newer gym and B teams play at the same times in the older gym. Schedule for tonight: 5:30pm- Arma vs Marmaton Valley Approx 6:15- Jayhawk Linn vs Arma Approx 7:15- Jayhawk Linn vs Marmaton Valley Good Luck Jayhawks!

Kansas High School Activities Association has just released the Classification for 2021-22 school year Jayhawk Linn is in the 2A classification in all sports for the 21-22 school year. Also the 2022 and 2023 football classification has been set for the next 2 years in football. Jayhawk Linn will compete in the 1A 11 man division in football for the next two years. A full list of the classifications for the entire state can be found on the following webpage:
https://www.kshsaa.org/

Good luck to Jayhawk Varsity Football team traveling to Wellsville tonight to take on the Eagles. Game time 7pm!

Jayhawk Nation, unfortunately USD 346 is currently experiencing another surge of Covid 19 cases in our schools. We have several positive cases in our elementary building. Our awesome staff is dealing with the situation and we ask for your continued patience with us as we work hard to keep our students in class. Please help us by monitoring your students and keeping them at home if they are showing any of the symptoms associated with the virus. Please also remember that while masks are optional, they remain the best strategy to avoid a close exposure and quarantine.
Jayhawk Linn students in grades 9-12- Please check your Schoology accounts for a message from JLHS Counselor Brett Kramer regarding a Technical Program Survey. We need your input as we work with other Linn County schools and Fort Scott Community College to bring the programs you are interested in to the new Linn County Technical School in the Fall of 2022. The survey link is
https://docs.google.com/forms/d/1G816w3N4VznPsTg1iRwI6OBA6Ef3erqxpnGrjtRa2qo/edit?ts=6144e5e6
Thank you for your attention to this survey.

Reminder: JES Lifetouch picture day is Friday, September 24, 2021.

Due to delivery difficulties, the breakfast/ lunch menus at USD 346 will remain subject to change. Please note the following changes to upcoming lunch menu: Wednesday 9/22 - Chicken Quesadillas Thursday 9/23 - Hot Dog on a Bun No change to the posted menu for Friday 9/24.

Reminder Varsity and JV Volleyball tonight at home vs SE Cherokee and Marmaton Valley starts at 4pm. Jayhawk Linn Live Stream Tonight: To access Live Stream events from Jayhawk USD 346, use the link below:
https://www.usd346.org/page/livestreaming
One can also get to this page by: - Go to
www.usd346.org
- Select MENU in the top right corner area of the website - Select Live Streaming on the left hand side (it is under the Students/Parents heading)

Uniontown would like to start junior varsity football game as early as possible this evening due to forecasted storm chances. Game should start between 5:30 & 6pm

Tonight's activities Junior High Volleyball @ Home vs Crest & SE Cherokee starting at 5pm will be live streamed on our live stream-
https://www.usd346.org/page/livestreaming
Junior Varsity Football @ Uniontown starting at 6pm

Jayhawks Win 30-18 over Baxter Springs! Congratulations Jayhawks! Next Friday the Jayhawks travel to Wellsville for their first district 2 game.

We have replaced the cancelled Baxter Springs Junior Varsity Football game for September 20th. Junior Varsity Football will go play Monday, September 20th at 6pm at Uniontown.

Jayhawk Football Junior Varsity Game has been cancelled for Monday, September 20 @ Baxter Springs due to Baxter Springs not having enough players available.

Senior Night Activities Recognition Starts at 6:30pm tonight before the football game. Kickoff at 7pm! Come out tonight and support the Jayhawks in their home opener against Baxter Springs!

Spectators traveling to Arma tonight for Volleyball here is the schedule and Covid protocols at the host site: The first match in both gyms will start at 4:00 pm with one JV match followed by three varsity matches. 4:00 pm-North Gym Northeast vs Crest (JV) Northeast vs Crest Northeast vs Jayhawk-Linn Northeast vs Pleasanton 4:00 pm-South Gym Jayhawk-Linn vs Pleasanton (JV) Jayhawk-Linn vs Pleasanton Crest vs Pleasanton Crest vs Jayhawk-Linn Admission: Adults $4.00; Students $2.00 **MASKS ARE REQUIRED! SOCIAL DISTANCING RECOMMENDED.
USD 346 is pleased to share in the announcement that the Pleasanton school board voted Monday evening to purchase the old Cox Ford Dealership building from the city of Pleasanton. This building will be used to house several different vocational programs including masonry, carpentry, EMT, medical coding, heavy equipment operation, HVAC as well as other vocational offerings of student interest. These technical opportunities will be open to Linn County students as well as other schools outside the county. Fort Scott Community College will be the provider of these programs which will offer FREE tuition to Linn County students. The building will need some renovations to be completed this winter and spring and will open in August of 2022 for student enrollment. Thank you USD344 and the city of Pleasanton for offering this opportunity to Jayhawk students!!! USD346 is very excited to support vocational training for our students right here in Linn County!

Senior Night for fall activities is this Friday, September 17th before the Varsity Football Game vs Baxter Springs. All Senior Fall activities (Football, Volleyball, Cross Country, Cheer, Band/Choir) will be recognized starting at 6:30pm. Senior parents we will start lining up for recognition at 6:20pm.

Congratulations to the Freshman Volleyball team for winning the Prairie View Tournament on Saturday! The freshman went undefeated on Saturday! Great Job Ladies!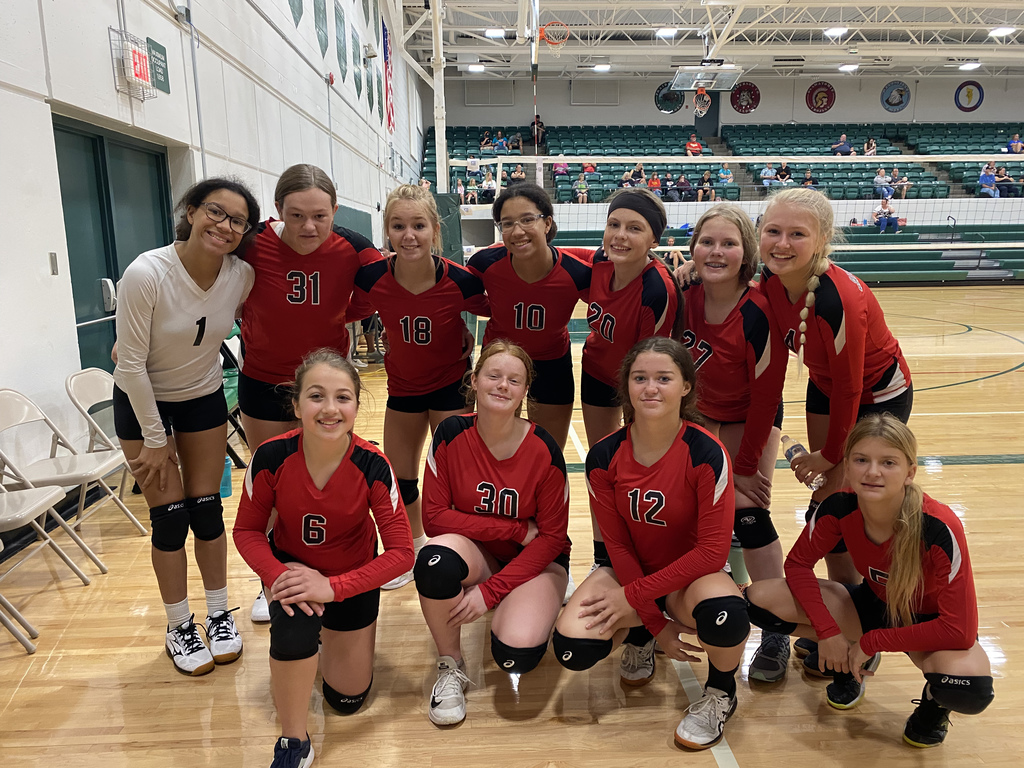 Freshman Volleyball tonight at Arma Schedule: 5pm Jayhawk vs Arma North Gym Approx 6pm Jayhawk vs St Paul South Gym Approx 7pm Jayhawk vs Galena South Gym Please note masks are required for all spectators at Arma activities, please follow the expected guidelines while representing our school community at away events.