Congratulations to the Jayhawk Linn Varsity Football team as they started the season 2-0 now with a 46-0 win at Southeast Cherokee last night! The Jayhawks will have their home opener this upcoming week againstThree Rivers League opponent Uniontown at 7pm Friday night.

Congratulations to the Jayhawk Linn Freshman Volleyball Team and Coach Krull on winning the Prairie View Tournament today. They went undefeated on the day defeating Prairie View, Iola, Burlington, Wellsville and Anderson County! Great Job Ladies!
Jayhawk Football Fans- Check out the shirts being designed by our Graphic Design Project Management class for the October 6 home Varsity Jayhawks vs. Blu-Jays Football game. Let's unite and fill the stands!! Contact Terri Gentry at JLHS or by e-mail
tgentry@usd346.org
by Friday, September 29 to place your orders-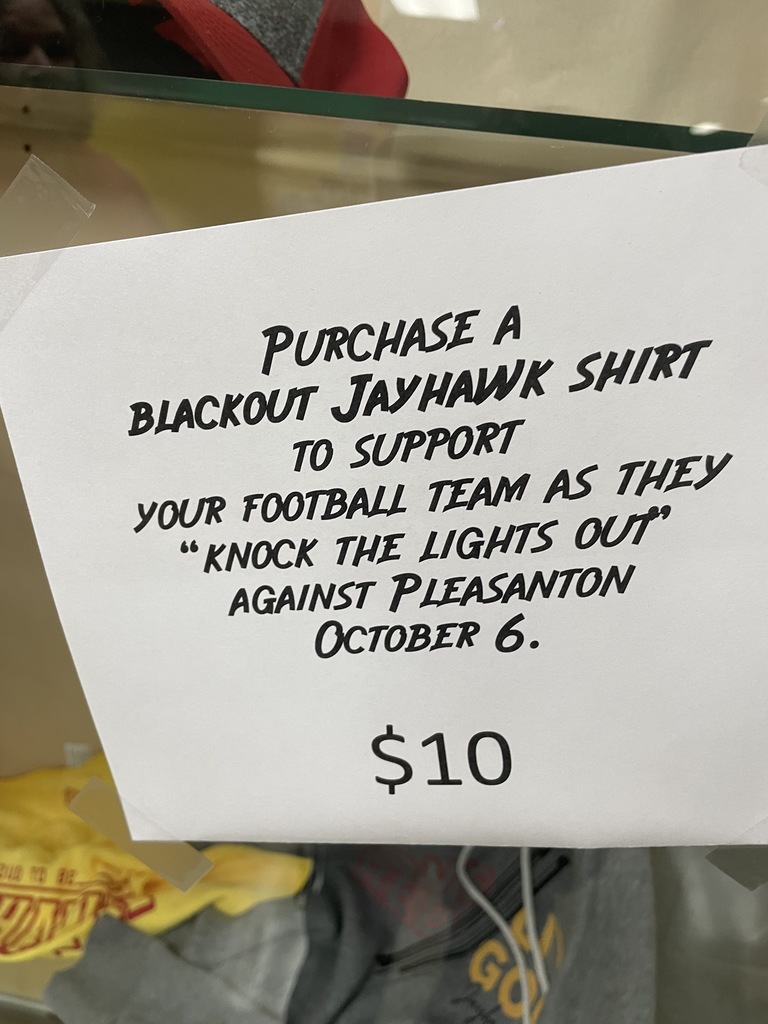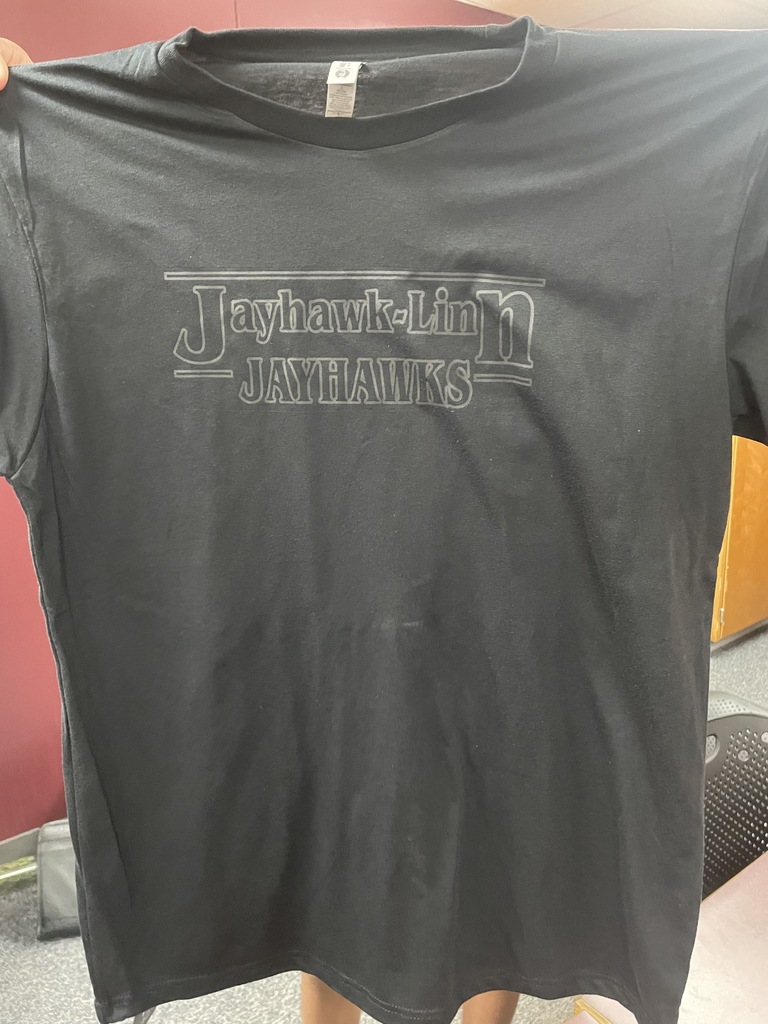 Congratulations to Celeste Schneider on her 2nd place finish yesterday at the Fort Scott Girl's Golf Tournament! Great Work Celeste!

Our Jayhawk Linn High School Cross Country runners also had a nice first race of the season today at Anderson County! Congratulations to medalist Dillon Champlin in Varsity race finishing 18th and Congrats to Coawen David finishing 3rd in the beginners race.

Our Junior High Cross Country Runners had a great first race of the season today at Garnett. We had 7 medalist in the Junior High Races and several others who ran well and were close to medaling! Congratulations to the following medalist from today's event! 7th Grade Girls Josie Wade - 4th place 7th Grade Boys Ryland Summers - 3rd place Martin Shillito - 7th place 8th Grade Girls Lily Meyer - 4th place Allie Thomas - 8th place Gabby Parsons - 10th place 8th grade Boys Daniel Brake - 6th place

Freshman Volleyball team tonight represented Jayhawk Linn very well with a win against Parsons in the 1st match of the day and then lost the 2nd match to Fort Scott. Good job Jayhawks!

Great opening night for the Junior High Lady Jayhawks Volleyball team as they swept Northeast Arma tonight 3 matches! Great start to the season!

Congratulations to Celeste Schneider and Camryn Thomas on solid rounds at the Columbus Girl's Golf Tournament today. Celeste finished in a tie for 2nd place and Camryn tied for 10th place on the day! Great job ladies!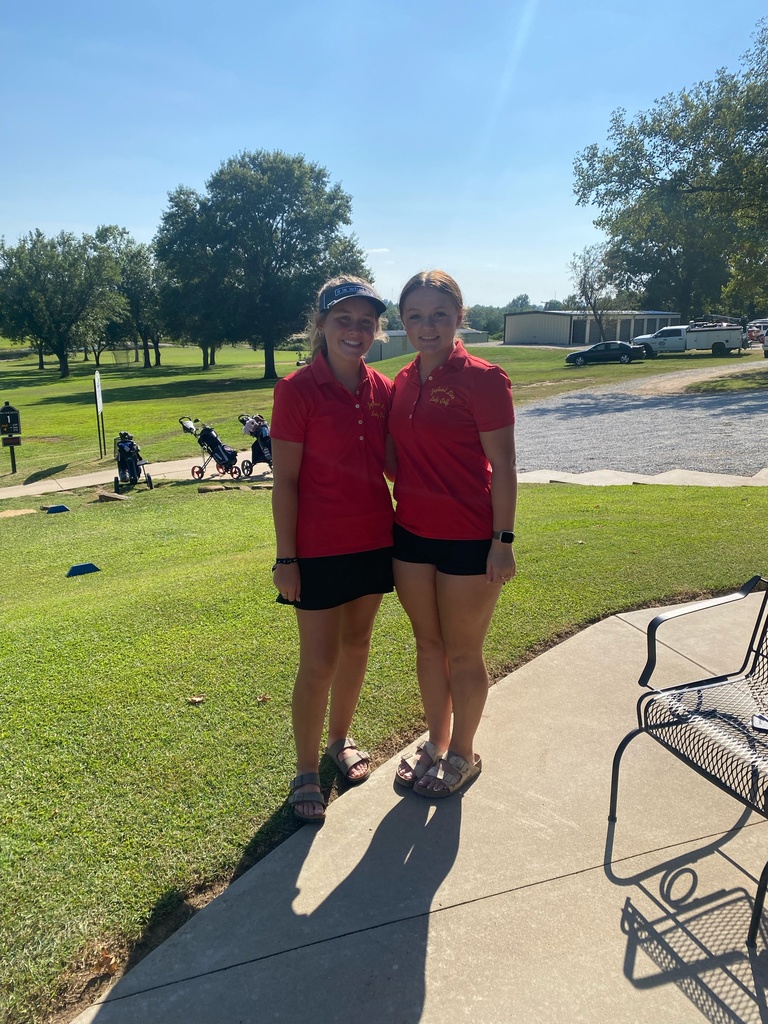 Jayhawk Linn High School Football Team will open their season at Northeast Arma tomorrow night with the kickoff at 7pm. Good Luck Jayhawks!

The Junior High Football Game Team will open up their season a week from tonight at home against the Pleasanton BluJays. Start time will be 6pm on September 7th.

The Junior High Volleyball Season begins today at home in the Auxiliary Gym starting at 5pm. The Junior Jayhawks will play Northeast Arma in 3 matches played in order from C team to B team to A team. Good Luck Jayhawks!

Freshman Volleyball today play at home against Parsons and Fort Scott, The triangular starts at 4pm with Jayhawk Linn against Parsons. Good Luck Jayhawks!

The Jayhawk Linn Girl's Golf Team travels to Columbus today to compete in their first Varsity Golf Tournament of the season at Brush Creek Golf Course! ! Tournament starts at 1pm. Good Luck Jayhawks!

Jayhawk Linn Cross Country Team travel to Anderson County today to compete in the first races of the season. Races will be held at the Garnett Country Club. Good Luck to our Jayhawks! Schedule : 7th grade - 3:15 8th grade - 3:45 Beginners race - 4:15 JV Girls - 5pm JV Boys - 5:30pm Varsity Girls - 6pm Varsity Boys - 6:30pm

The Jayhawk Volleyball team dropped their first match of the season last night against the Humboldt Cubs 23-25, 22-25, but then the Lady Jayhawks Volleyball team bounced back with a strong performance and beat St Mary's Colgan Panthers in the final match 25-20, 25-22. St Mary's Colgan beat Humboldt in the middle match. The three close matches on the night along with great crowd support made for a great atmosphere and night of volleyball! The Lady Jayhawks are now 7-1 on the season and play again next week September 7th at Erie.

The USD 346 schedule includes a four day weekend for Labor Day. We will not have school Friday, September 1 and Monday, September 4. Enjoy the long weekend.
STARS classes will be in session this Friday, September 1. Since Jayhawk schools will not be in session, STARS students will need to find their own transportation to and from class. Also if a student is not able to attend STARS on Friday, students should notify their STARS instructor. CNA class will not be in session Friday (9/1/23) or Monday (9/4/23). STARS will NOT be in session on Monday, September 4.

Congratulations to Camryn Thomas on her 5th place finish at yesterdays Girl's Golf Tournament in Fort Scott! Great start to the season!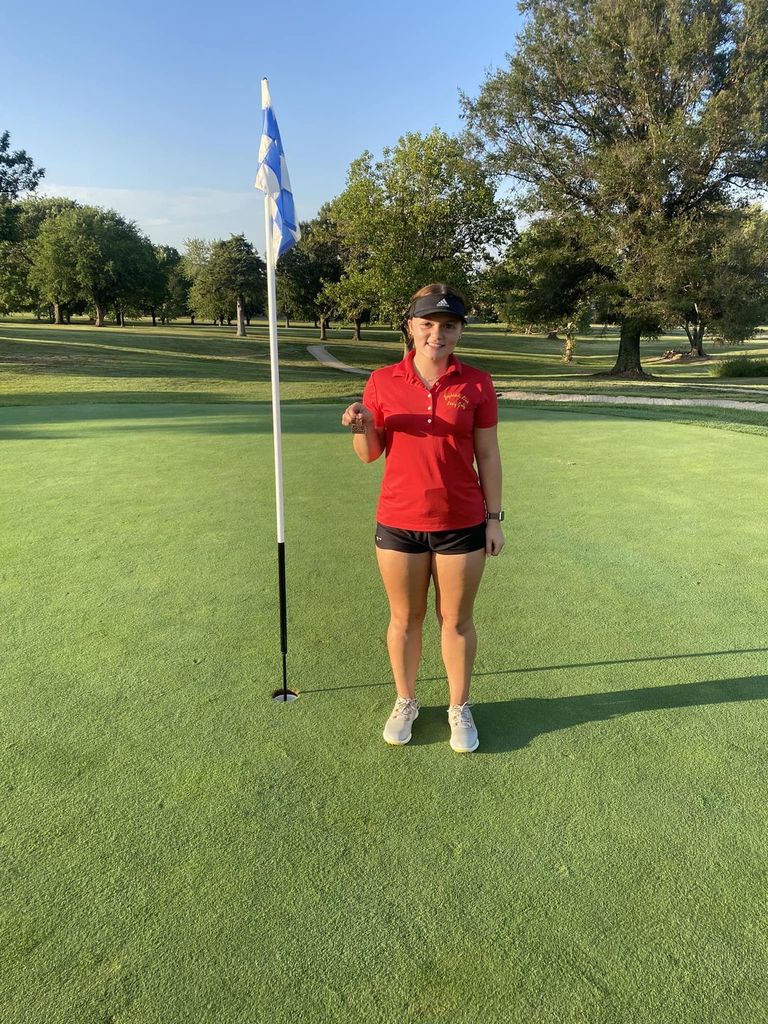 Congratulations to our Lady Jayhawks Volleyball Team on a great start to the season by winning the Three Rivers League Tournament on Saturday at JLHS! The team went 6-0 on the day with a win in the Championship Game against Southeast Cherokee. The Lady Jayhawks will host Humboldt and St Mary's Colgan on Tuesday this week. Freshman will start at 4pm followed by JV and Varsity matches against each team. Come out support the Lady Jayhawks!