JLHS students and parents: An incident occurred at the High School this afternoon where administration received a report of a possible weapon in a student's car parked in the High School parking lot. After a search of the vehicle, a facsimile of a weapon was found and consequences have been issued. If you have any concerns please contact Mr. Shawn Thomas, Mr. Kris Holt, or Dr. Royce Powelson.

Senior Baccalaureate will be held tonight at 6:00 in the gym followed by the Senior awards at 7:00.
USD346 would like to thank our teachers at Jayhawk Elementary and Jayhawk Linn Junior and Senior High School for all their dedication to our Jayhawk students! Happy Teacher Appreciation Day!!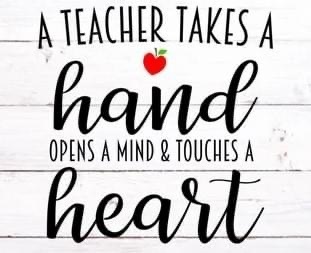 Unfortunately, due to Covid-19 protocols, the play performances scheduled for today, Saturday May 1st have been canceled. JLHS appreciates the hard work our students have put into the event and regret the cancellation.

Updates on upcoming events at JLHS: Senior Awards are scheduled for Tuesday, May 11 at 7:00 PM. Underclassmen Awards are scheduled for Wednesday, May 12 at 10:30 AM. 8th Grade Awards/Promotion is scheduled for Friday, May 14 at 6:30 PM.(Please note that the 8th grade's last day is still Tuesday, May 18) Graduation is scheduled for Saturday, May 15 at 10:00 AM. As long as current Covid-19 infection rates remain low there will NOT be any spectator limitations! Face coverings will still be required. Please watch for any updates as the spring schedule remains in flux with numerous changes being thrown at us every day.

Schedule change: The Junior High golf meet at Chanute has been changed to Thursday April 29th at 2:30pm.
Class of 2021- More Scholarship Opportunities due this Friday, April 30, and Saturday, May 1- John Byron Corbin Charitable Trust Scholarship- April 30 Trifecta Scholarship- May 1 Gerald Hazelbaker Memorial Scholarship- May 1 Linda Ross DeHoff Music Scholarship- May 1 Kansas Nursing Scholarship- May 1 Kansas Career Technical Workforce Grant Scholarship- May 1 Kansas State Scholars Scholarship- May 1 Kansas Teacher Service Scholarship- May 1 Kansas National Guard Education Assistance Program Scholarship- May 1 All scholarships can be viewed at
www.usd346.org/
Click on JLHS/ Click on Scholarships
https://docs.google.com/spreadsheets/d/1SCuLMVecwN20-jRfChhlUUgXKLTDMFQbLOxpqC8j2-A/pubhtml?gid=0&single=true

Congratulations to the Jayhawk Linn Junior High Track team yesterday at Northeast Arma! 8th grade girls, 7th grade girls, and 8th grade boys all earned 1st place in the overall team competition!

Congratulations to our Junior High Golf team this week placing 1st place as a team at the Anderson County Golf Meet!

High School Softball scheduled for tonight has been postponed until Thursday May 13th at 5:00.

High School Track at Burlington Scheduled for today will be postponed until tomorrow at 10:30 am, April 21st.

JV golf scheduled for today has been postponed until Thursday April 22nd 3:00 at Lamont Hills Golf Course.

The Junior High Golf Meet at Sugar Valley scheduled for today has been postponed until May 6th @3pm.

The Junior High Track Meet at Pleasanton today has been cancelled due to weather conditions.

On Tuesday, May 4th, The Linn County Health Department will be providing sports physicals for the 2021/2022 school year. The service is provided free of charge! If you would like to participate, the necessary forms are available at JLHS and must be returned to the school nurse by Friday, April 23rd.

Attention Parents - Last chance for Mound City Summer ball sign-ups will be Wednesday night 6:00-7:00 at JLHS if you missed the first opportunity here is your chance.
Class of 2021- This is a BIG scholarship deadline week!!! Due WEDNESDAY, April 14- Linn County Democratic Party Scholarship Due THURSDAY, APRIL 15- Wayne J and Beula Miller Trust Scholarship- MUST be postmarked April 15 to be considered! Mound City Medical Foundation Scholarship Charles, Loma, Dorothy Brohan College Scholarship Trust Fund Scholarship Robert Morgan Memorial Scholarship Tiera Nicole Whitley Memorial Scholarship Jayhawk Linn Booster Club Scholarship Jayhawk Linn Teacher Association Scholarship Hewitt- New American Legion Post #248 Scholarship Electrical Lineman Scholarship American Legion Scholarships All scholarships can be viewed at
www.usd346.org/
Click on JLHS/ Click on Scholarships
https://docs.google.com/spreadsheets/d/1SCuLMVecwN20-jRfChhlUUgXKLTDMFQbLOxpqC8j2-A/pubhtml?gid=0&single=true