Jayhawk Basketball Schedule Friday 2/10 at Central Heights JV Boys Full Game at 4:30 pm followed by Varsity Girls and Varsity Boys No JV girls game Friday at Central Heights

Jayhawk Linn - Tuesday 2/7 Activities Schedule Jayhawk Wrestling - League Wrestling at Uniontown start at 3pm Jayhawk Basketball vs Erie - 4:30 JV Girls full game followed by full JV Boys game. 6pm Varsity Girls followed by Varsity Boys Good Luck Jayhawk Athletes!

Tailgate tonight at the home basketball game vs Erie. Tortilla Chicken Wrap + chips OR a cookie for $5. All proceeds go to the Freshman class.

Join us for Super Bowl LVII Spirit Week!!!! February 7 - Tatoo Tuesday All students will receive a reposition skin safe KC Chiefs decal to wear on game day

Jayhawk Linn Basketball Schedule tonight at Uniontown All games will be played in the Elementary gym 4:30pm Start JV Girls 2 quarters followed by JV boys 2 quarters followed by Varsity girls and Varsity boys

Join us for Super Bowl LVII Spirit Week!!!! February 6 - Mahomes Monday Wear a Headband

JES word of the week for February 6: TRUSTWORTHINESS - deserving of trust or confidence; dependable and reliable.

Join us for Super Bowl LVII Spirit Week!!!! February 6 - Mahomes Monday Wear a Headband

Congratulations to Garrett Seely on signing his letter of intent to continue his academic and football career at MNU ( MidAmerica Nazarene University)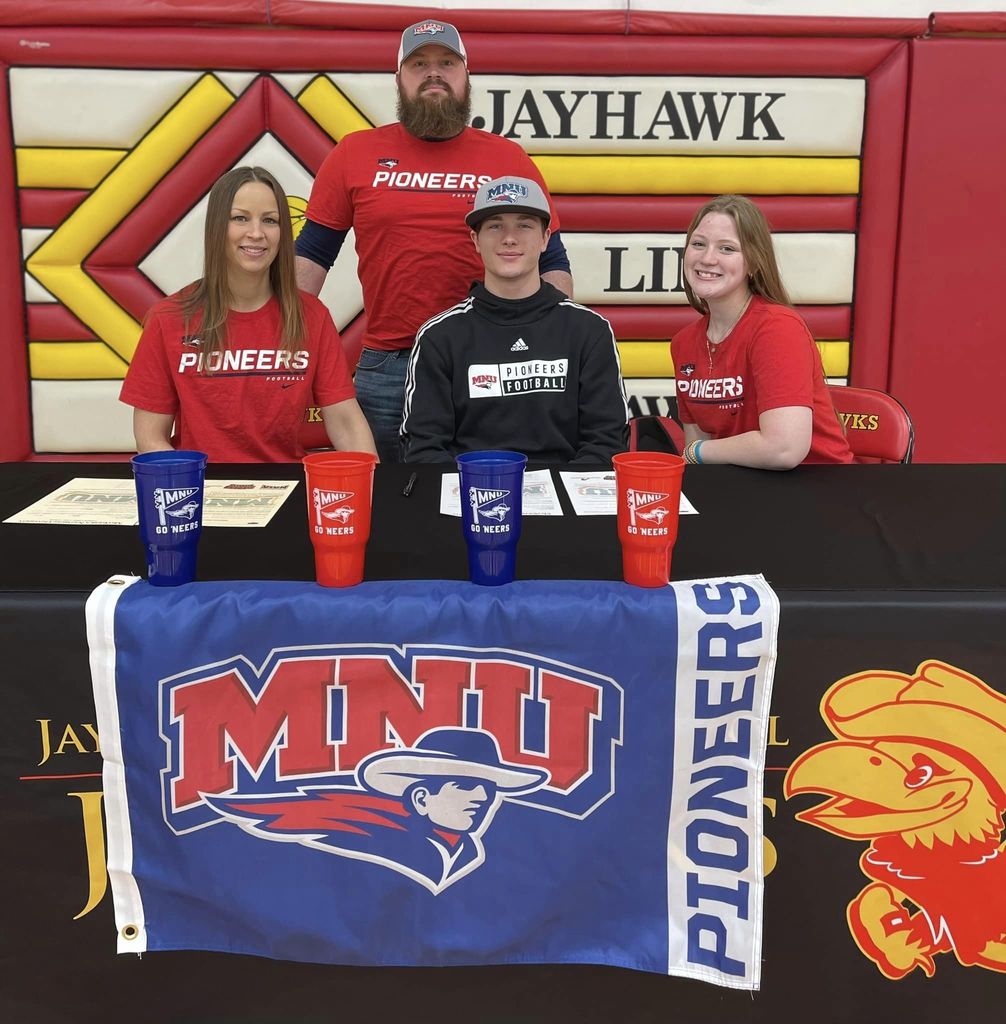 Jayhawk Varsity Boys Wrestling competes today and tomorrow at the Rose Hill Tournament. Wrestling begins at 11am today and 10:30am tomorrow. Good Luck Jayhawk Wrestlers!

Jayhawk Basketball Tonight at St Paul Varsity girls and JV boys start at 6pm followed by Varsity boys and JV girls Both JV teams are playing 2 quarters only Good Luck Jayhawks!


Jayhawk has one bus that broke down this morning. We are using other buses to make sure all students are picked up today. Please be patient as our routes may be delayed.

Winter Sports Senior Night - Tuesday January 31st Winter Sports ( Basketball, Cheer, Scholars Bowl, Wrestling) Seniors and their parents will be recognized in between the varsity girls and varsity boys basketball games tomorrow night at Jayhawk Linn. Varsity girls game starts at 6pm followed by varsity boys. JV girls game will start at 4:30pm in the auxiliary gym followed by JV boys game.

JES word of the week for January 30: LOYALTY - the quality of being loyal to someone or something.

The 2023 play this year is selling chances on two Jayhawk blankets this Friday. Please help support our production. Cost is $1 per chance or $5 for 6. See you Friday at Courtwarming.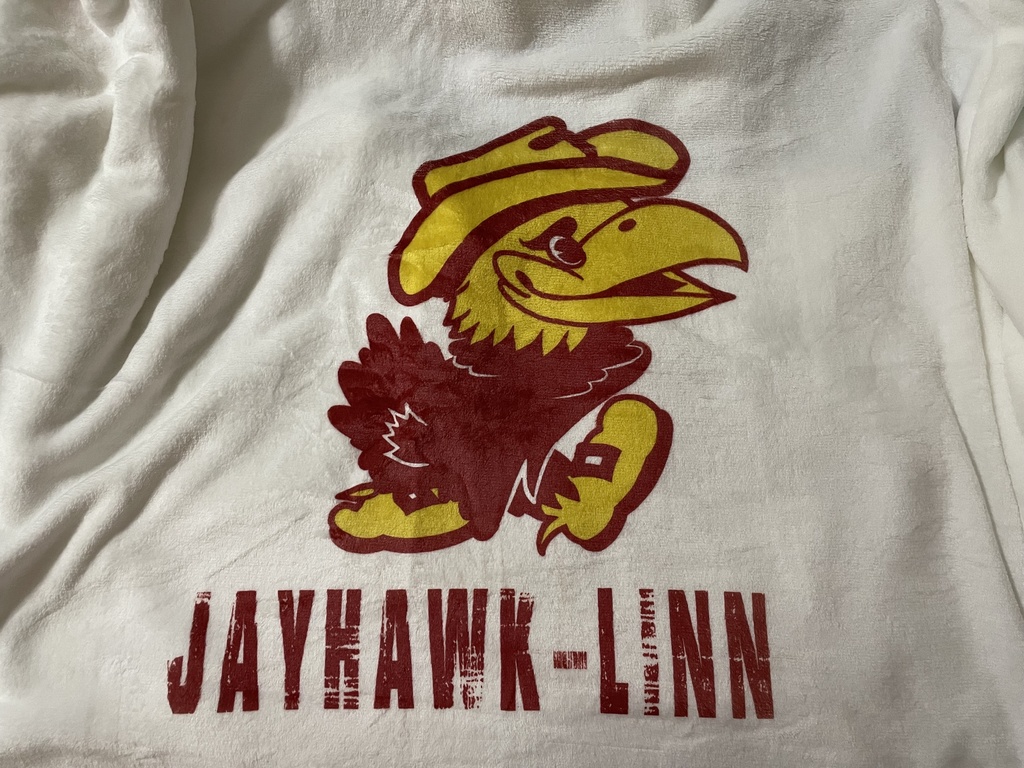 Jayhawk Nation...Come celebrate Courtwarming at JLHS this Friday night. Spanish club will be offering a Potato Bar with dessert and drink for $6.00

Our girls wrestling travels to Fort Scott today for a 4:30pm start. Admission: $5 adult/$4 student It will be live streamed on the Fort Scott High School YouTube page at this link:
https://www.youtube.com/@fortscotthighschool1017/streams
. JV Boys Wrestling Travels to Louisburg this afternoon for a 4:30pm start. Admission is $5 per adult Good Luck to our Jayhawk Wrestlers!

JES word of the week for January 23: COURAGE - the ability to do something that frightens one.

Reminder- Jayhawk Linn Basketball will host Yates Center next Monday 1/23 to makeup the postponed game in December. Boys JV will play a 1/2 game and will start at 4:30pm followed by Varsity girls at 6pm followed by Varsity boys. All games Monday will be played in the Main gym.